Seven Hills Primary School
A place where everyone is va

lued.
The newsletter for your child's class will tell you all about their learning for the half term and about how you can support them.
All the children in school had the opportunity to put their hand print onto our new 'Buddy Benches'.
They then voted for a phrase to be painted onto the benches. KS1 chose 'Be a Buddy!' and KS2 chose 'Be a friend, make a friend!'
Mrs Smith Holmes helped the children to arrange their handprints into a rainbow of colours, with the Y3 and 4 School Councillors as willing helpers.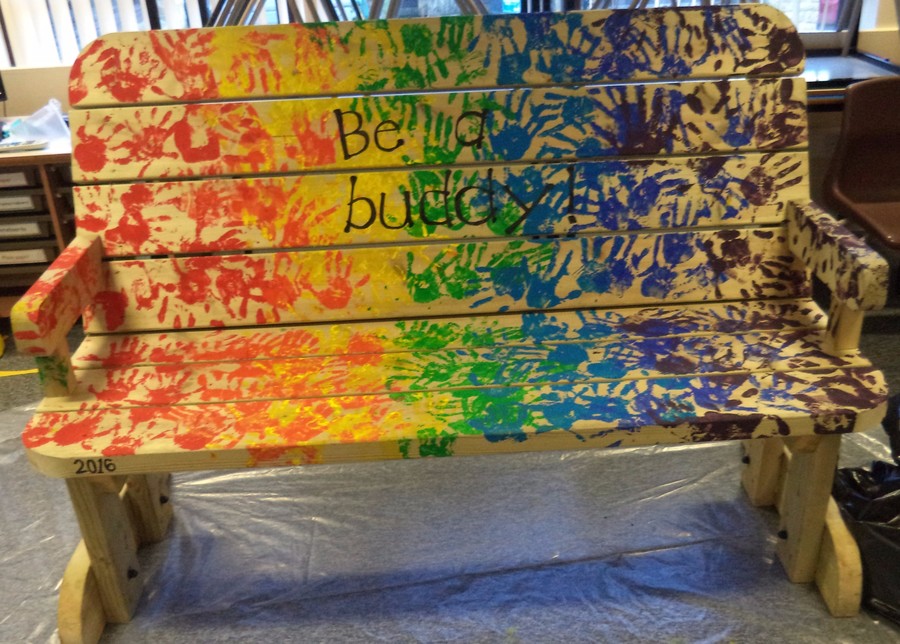 Latest School Calendar Events
Whole class photos

24

Apr

2019

Bank Holiday Monday - school closed

06

May

2019

Year 6 SATS

13

May

2019

Year 2 SATs

20

May

2019