Travel Plan
At Seven Hills Primary School we are working hard to develop our knowledge of sustainable travel. We are also working towards changing the travel behaviors of our Staff and Parents to decrease our negative impact on the environment.
In order for us to monitor this we follow a national accredited scheme called Modeshift Stars which provides a national framework for us to work towards. The schemes objectives are to:
- Increase sustainable and active modes of travel journeys for education.
- Support the provision of skills, training and experiences to enable young people
to travel more actively, safely and independently.

The online programme allows us to track our progress and enables us to draw comparisons with other schools in Leeds to see how our work on travel is impacting on our performance.
Modeshift STARS offers three levels of accreditation: Bronze, Silver and Gold.
We currently have achieved the Silver Level and we will be looking to maintain this over the next year. We will strive to achieve the Gold level in the future.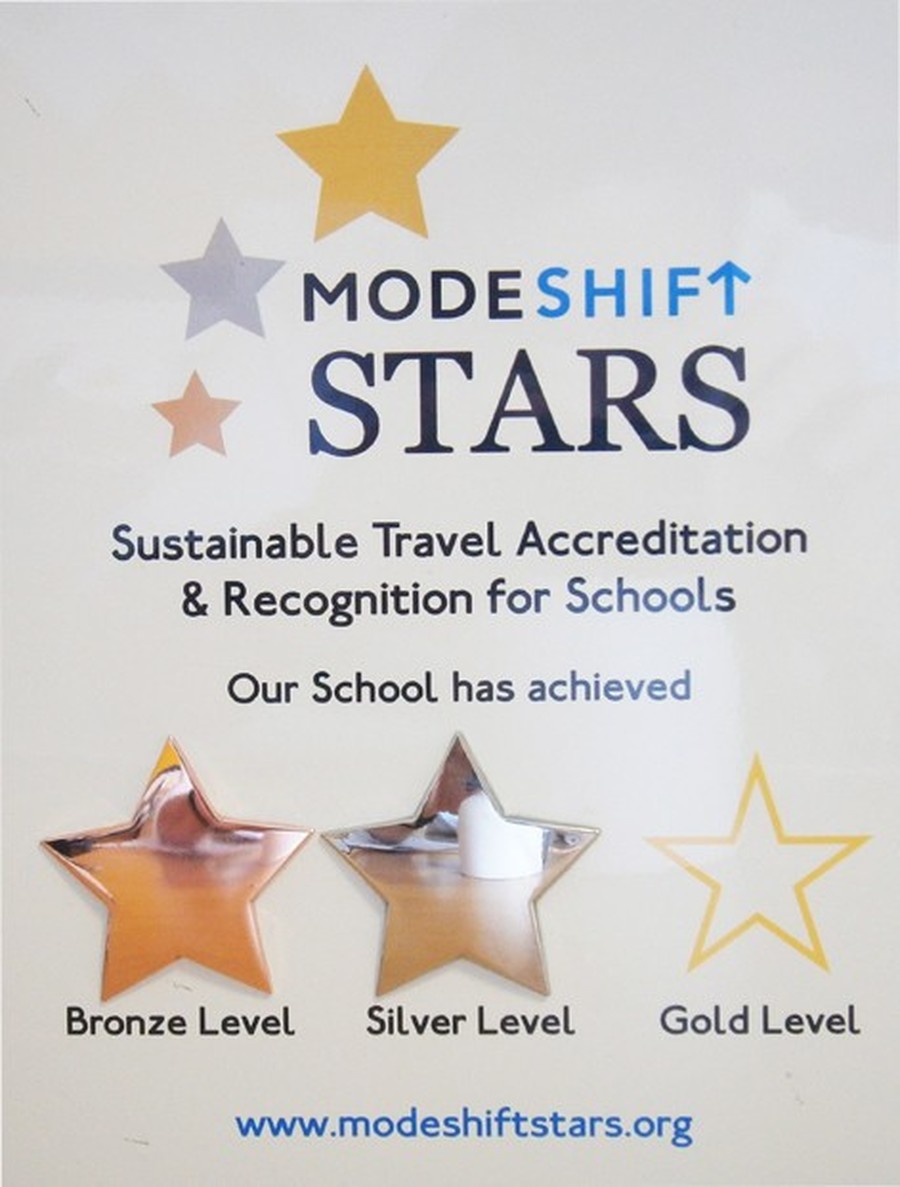 On the 6th March 2014 we asked all children and staff how they travelled to School. We then added the data to our travel plan and compared the results to last year.
Here is a breakdown of how children in each class travelled to School on that day.
Below is the above data shown in a graph format. It also includes an analysis of the data compared to last year and to the Local Authority.
Week Beginning the 19th of May 2014 we took part in Walk to School Week. A letter was sent home and the children were encouraged to Walk or scoot to School. For those who this was not possible they were encouraged to park further away from school and stride the remaining distance.
Here are the results in comparison to the survey undertaken on the 6th of March 2014. I am sure that you will agree the results are great!!