PARTNERSHIPS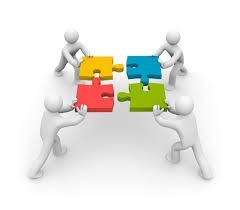 The Morley Primary Partnership
Seven Hills Primary forms The Morley Primary Partnership along with our other partner schools, these are: Birchfield Primary, Gildersome Primary, Drighlington Primary, St Francis Primary, Fountain Primary, Morley Victoria Primary, Asquith Primary, Churwell Primary and Blackgates Primary.
The partnership will:
Celebrate and protect the individuality of each local school, whilst at the same time recognise and accept the need for commonality across the partnership.

Sit firmly at the heart of the local community as all the partnership schools are from the Morley Family of Schools.

Promote and financially support the Morley Partnership Cluster.

Only be comprised of primary schools and share a common set of values and principles.

Create strong networks at all levels, across all partner schools and be prepared to share best practice.

Promote a school-led accountability and improvement system which is peer led.

Use a common self -review framework to drive forward school improvement.
It is believed that together we are stronger as we support, challenge and share best practice at all levels.
For practical and organisational reasons our ten schools also work in two distinct groups. These are, the Discovery Group and the Aspire Group. Each group has its own Action Plan set out for the year.
The Discovery Group
Our work supports strategic commissioning, directional focus and promotes the sharing of good practice between each other in the overall framework of the Morley Primary Partnership.
Our key aim is to raise standards in learning so that all children meet their full potential. The Discovery Group comprises of the following schools:
Birchfield Primary

Gildersome Primary

Drighlington Primary

Saint Francis Primary

Seven Hills Primary
We will be working closely with industry partners to promote life skills as part of our partnership focus. An example of this took place at our Discovery Partnership launch day when CECA Engineering worked with the partnership to put on a Design Technology competition for the children. The launch event was held at Morley Town Hall on the 9th January 2015. Our children worked with the children from the other schools on a competition to build the tallest structure...using dried spaghetti and marshmallows!
Our Chair of Governors, Jayne Rowe, attended the launch event and said:
"The way in which all the children from different schools worked together in such a friendly and co-operative way was great to see. I am sure this partnership will have many positive outcomes for the children through exciting events like today and through school staff and governors sharing good practice and working collaboratively together. The future for all of our local schools within the Discovery Partnership is a very positive one indeed and I very much look forward to seeing how things progress together over the next few years."
During 2016-17, there have been many exciting events such as the Engineering project; Spelling Bee; Teddy Bears' Picnic (Speech and Language) and a Poetry Performance.